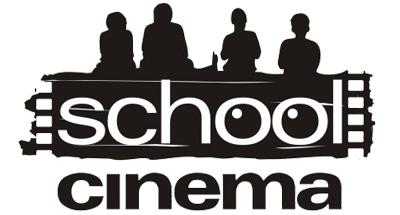 ABOUT SCHOOL CINEMA
---
School Cinema is a film-based module that makes learning lessons of life an entertaining experience. It reaffirms life skills & values for students, parents and educators through award-winning films and engaging activities.
As a ground-breaking pedagogical experiment, School Cinema is making a difference in how school students are learning lessons of life.
Using cinematic storytelling, emotional connect and visual appeal, School Cinema addresses real life challenges. With class-appropriate modules and relevant themes, the My Cinema Book enables 3 levels of learning viz. awareness, understanding and action.
Cinema is a powerful medium. As an instructional medium, it unifies learning and entertainment, and also captures student interest and highlights issues closer to us. It is as much ground-breaking as creative.
School Cinema began with the idea to replace existing Life Skills-based curriculum with an engaging and enlightening system of learning. As an entertaining tool, it serves to expand multicultural awareness and life avenues in children.
School Cinema is developed through research and is supported by an interactive workbook, designed to introduce and reaffirm life skills and values to children, parents and educators