History:-
Brief History of Guru Kripa Divine Grace Public School
Vision & Mission:
Madam Chavi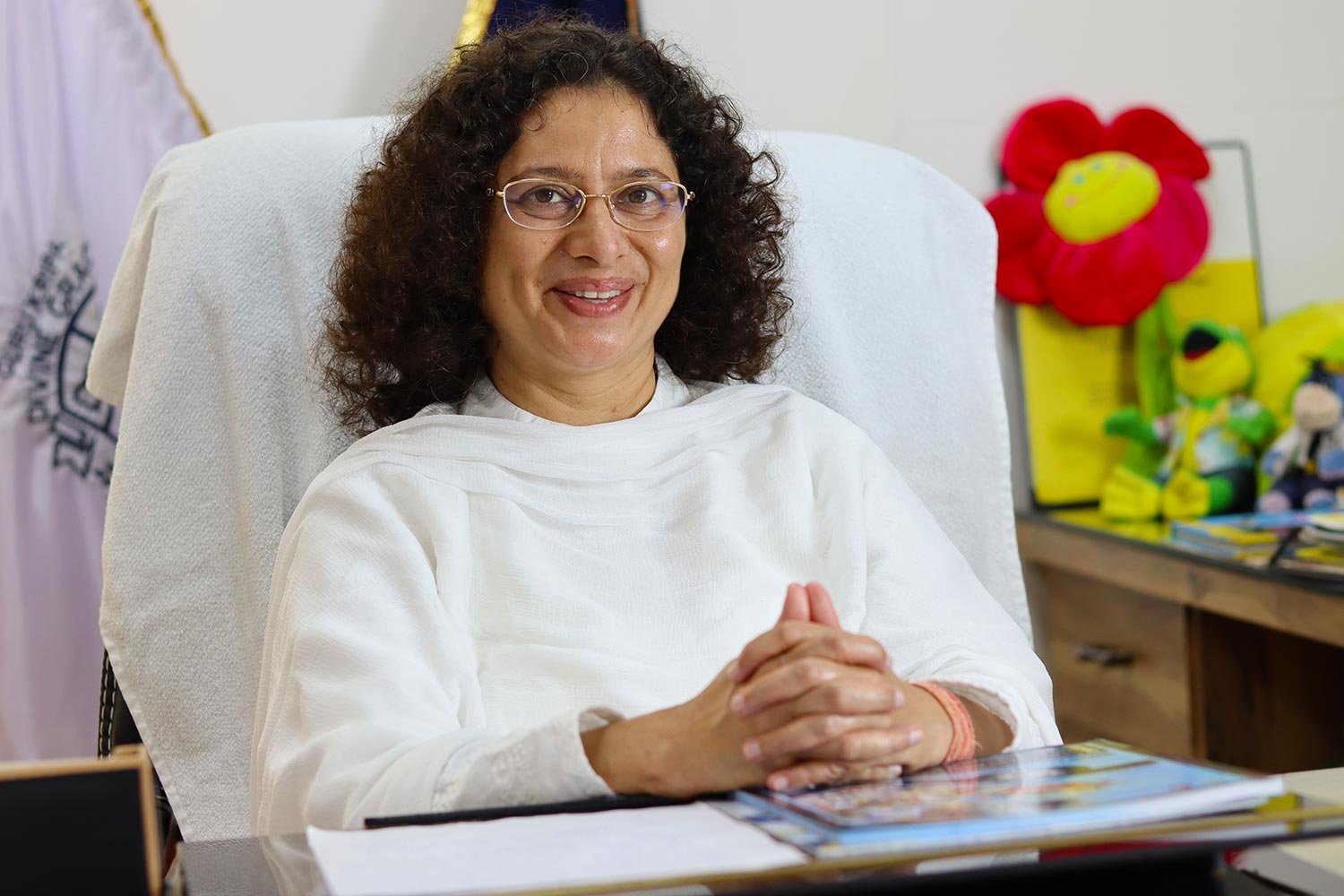 The Founder & Manager of the School Madam Chavi conceived this school with & has made it her mission in life to provide an environment which supports an all round development of the child i.e. physical, mental, spiritual, social & cultural.
Madam Chavi being a native of Bahraich, has been extremely sensitive towards the city & the low quality of Education it had to offer. With one sole vision she visualised this school, which was the upliftment of the level of Education in our city, whose reach should be beyond our own students. Her vision does not limit itself to students only; it is inclusive of all the stakeholders of the school whether it is the student, parent, local leadership & other community members.
To focus on all round education
To see our students contributing in all fields
Empowering women in all respects
To achieve this mission the school is working systematically so as not only our students are educated but also we are able to make a positive contribution to the society.
Our Motto being Ultimate Knowledge, A unique understanding of science & spiritualism goes hand in hand.
Learning is not only reading it is also a way of life.
Quality Education to all
To respect women, the pivot of society
To understand the essence of all religions & understand humanity as the only Universal Religion.
LOGO:
Our Logo symbolically illustrates the five beliefs of our school.
Book & Pen :
This icon represents " Learning & Education "
Sun:
The Sun symbolises " infinite energy" and also it's a symbol of " Wisdom "
Blazing Torch:
The symbol stands for Leadership, Team Spirit and Sports. It also stands for our sports war cry " Onward, forward & Upward "
Green Twig:
This symbol depicts Nature conservation, Selfless service, Peace, Social & Family values.
Shape of Shield:
The design of the logo inspired from the shape of shield which symbolises " Courage & Victory ".